Administrator
Staff member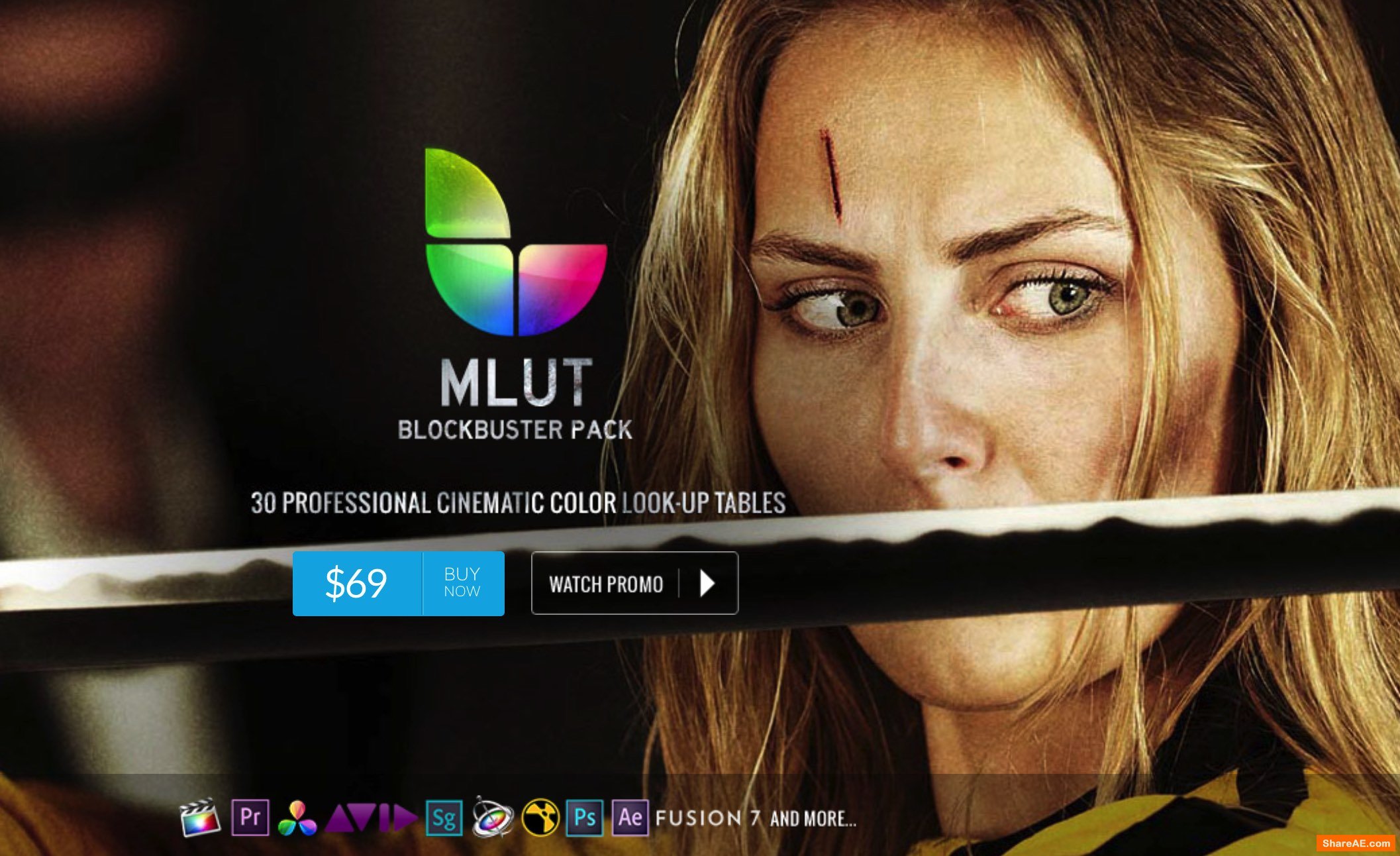 Free Download mLUT Blockbuster Pack - 30 Professional Cinematic Color Look-Up Tables
for FCPX, AE CS6+, Premiere Pro CC+, Resolve, Media Composer, SpeedGrade CS6+, Motion, Nuke, Photoshop CS6+, Fusion 7 and many more...
A color look-up table is a matrix of data containing information used to change an input range of colors into another one. It converts the hue of each pixel into a counterpart from the source pattern.
It doesn't matter If you're shooting your footage with a DSLR or professional cameras like Arri, RED, BlackMagic, Sony - our mLut grades will work on your shots perfectly. What is more, you can change presets, adjust them and customize the settings in real-time! You can also import your own .cube files. Just by applying our mLuts in your production you can get the cinematic look you searched for with minimal effort and maximum ease.